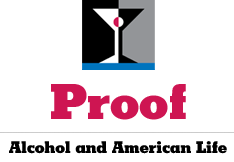 About four months ago, the opinion section editors at the New York Times launched Proof, a blog covering, in their description, "Alcohol and American Life." Several weeks later, just before Christmas, I was asked to contribute to the blog; now, as we're edging into spring, Proof is serving last call, and the final (for now) contributors post has just gone up.
Contributing to Proof has been one of the most positive, and most bizarre, experiences in my writing career. My initial post on Christmas Day led to a profile in the (now departed) Seattle Post-Intelligencer and a one-hour call-in show on the local NPR affiliate (along with a gazillion hits to this blog). It, and my two subsequent posts — one on the level of cocktail geekery surrounding drinks such as the Old Fashioned, and the other on my personal approach to alcohol — also sparked nearly 1,000 comments (and perhaps more — comments on my third post were shut down less than 24 hours after it went online), more than most blogs receive in a year. Most of those comments were thoughtful and supportive; many took well-considered positions that challenged my own; and others were downright hostile and abusive (and I fared better than some other contributors). One commenter from Iowa even saw fit to spam me with e-mail abuse about promoting alcoholism, while appending the message with promotional materials about her investment firm — which begs the question, considering the state of the economy, which one of us is screwing the country more?
From the beginning, Proof was an odd mix of recovering alcoholics and satisfied imbibers. Maddening to many — myself included, at the beginning — and frustrating at times to every reader, Proof nevertheless managed to push contrarian issues in front of those of us long comfortable with our own perspectives. And as a contributor, Proof encouraged me — "forced" is too strong a word — to take a long look at my work, my hobby and my day-to-day behavior as it relates to alcohol, and to think about what I do in a larger perspective. Sappy and maudlin? Perhaps — but valuable, nonetheless.
Anyway, my last post to Proof is now up, as part of the larger Last Call roundup. Asked to write about one night in my life as it relates to my current relationship with alcohol, I could think of no better topic than the place that has helped my education and understanding so much in recent years, along with the person who has helped me better understand not only the beauty of well-made booze, but how to think about it and talk about it without being a pompous ass (or at least no more of one than I was before).
If you've come to this blog from Proof (and you've managed to read all the way to the end of this post), I appreciate that you've taken the time to check out my blog, and discover a little bit more about the world of craft cocktails. One favor I ask: please join the conversation in the comments section here, and let me know who you are and why you're here — and if you have the time, please click on a few of the links to other cocktail blogs, listed in the right sidebar; these are all wonderful people, and you'll find a welcome place at any of these blogs. At any rate, thanks for stopping by, and thanks to Peter and the folks at the Times for giving me the chance to contribute to Proof.