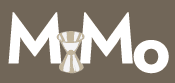 For this month's Mixology Monday — the first that saw something that at least passed for a "MxMo Live" component — bloggers took the theme to heart: not only are we awash in French 75s, Ramos Gin Fizzes and Absinthe Suissesses (try saying that last one after a couple of drinks), but a great many posts feature not one, but two or even three drinks. Like many visitors to New Orleans — including a great many participants at Tales of the Cocktail — participating bloggers shrugged off restraint this month in favor of hedonistic excess.
I expected nothing less.
Here's what we've got (in no particular order, and with photos borrowed shamelessly from participating sites):
Our good friends Cameron and Anita at Married…With Dinner indulged in a drink that I know many Tales attendees enjoyed in great quantity: the Pimm's Cup. Pointing out that this is actually a quintessential British drink, Anita and Cameron nevertheless ward off the heat of the day with a tall Pimm's Cup at the Napoleon House on Chartres Street, aka muffaletta-and-Pimm's Central.
Also Pimms Cup-ing, but from a greater distance, is Felicia at her eponymous Felicia's Speakeasy. The only New Orleans-type drink that Felicia keeps around on a regular basis, this Pimm's Cup is so powerful and delicious that merely reading the recipe stunned me right out of remembering to include this in the roundup when I first posted it. Sorry Felicia!
Across the pond, Christian at Cocktailwelten gazes jealously in the direction of New Orleans (at least I think that's what he's doing — it's been a long time since those German classes I took in college) while mixing up a French Quarter, a suitably rich and boozy mixture of rye whiskey, creme de cacao, creme de menthe and, of course, cream.
Also on the envious side is Cynthia at My Brilliant Mistakes. Cynthia takes on one of the bugaboo drinks of New Orleans: the Hurricane. Using good passion-fruit juice and other quality ingredients, Cynthia made a scratch Hurricane that beat the Pat O'Brien's version hands-down.
How do I know it beat the ones found in that French Quarter institution of venerable cheese? Because these guys absolutely had to seize the opportunity to funnel the O'Brien's variety down their gullets. Blair of Trader Tiki — he of the pith helmet in the photo — documents not only the Hurricane, but the Hand Grenade and the Daiquiri (French Quarter version) in a little roundup he likes to call "The Worst Drinks on Bourbon Street." It was a dirty, nasty job, and somebody needed to take it on — better you than me, Blair.
Also succumbing to the call of the Hurricane was Rum Dood, who presumably was manning the camera for the above shot. Dood starts off with the Pat O'Brien's variety, then quickly comes to his senses and works his way through an anonymous and lackluster recipe, then proceeds to try Jeff Berry's recipe and finishes by giving it his own tweak.
Classin' up the Hurricane is also the mission over at Southbound Train, and the result is Les Bontemps Roulez. For good measure, the mixologists move on to a version of the Sazerac that substitutes muddled tarragon for the absinthe.
Riba over at Riba Rambles also tried to spruce up the ol' Hurricane, using Dale DeGroff's recipe, then crosses a new line when she mixes up what she claims to be her very first self-made cocktail: a Ramos Gin Fizz, shaken during the New Orleans Cocktails session at Tales. You picked no better place to start, Riba!
From Hurricanes to Red Bull: Jamie Boudreau of Spirits & Cocktails demonstrates his fondness for mixing with jet fuel in the Pain Pain Go Away, a mixture he regularly imbibed at Tales that also includes Tylenol, Gatorade and water. Once able to navigate the streets without weaving, Jamie then turned to the semi-official guide for MxMo: New Orleans edition, Stanley Clisby Arthur's Famous New Orleans Drinks and How to Mix Em, with a recipe for the cognac-and-applejack fortified Ambrosia.
Ryan at Doggone-Friggin' gets local — suitable, since he's a New Orleans-based blogger — with A Certain Swizzle, a drink made with New Orleans Rum that bears a certain resemblance to a swizzle served at a prestigious Poydras Street bar and restaurant.
Also going the New Orleans Rum route are FlyboyzNYC, who take the classic Sazerac for a spin and wind up with the Swaggerac, substituting rum for rye and Fee Brothers barrel-aged bitters for the Peychaud's, and using a rinse of pimento dram in lieu of absinthe, finishing the drink with a lime twist. If I can dig that bottle of New Orleans amber out of my liquor cabinet, I know what I'm trying tonight.
Also riffing on the Sazerac is Cooking 4 the Week; starting with the original cognac version, the drink morphs into the more familiar rye whiskey version, but finally a happy detente is reached by blending both the cognac and rye.
Jacob Grier ventures off the traditional path with a drink he discovered at Tales: Stephen Beaumont's Green Devil, served during the "How to View Beer as an Ingredient" session. Starting with an absinthe rinse in a Duvel glass, Beaumont hits it with an ounce of gin, followed by a bottle of Duvel. Sounds delicious, and dangerous, which just proves the point: when you type "Evil Genius" into Google, "Stephen Beaumont" should be at the top of the list.
Also heading into new but inspired territory is Shawn at Rejiggered, who takes the classic Brennan's dessert and configures it into the Bananas Foster Cocktail.
More novel cocktails can be found at Beers in the Shower, where Kevin posts the Saints-inspired New Orleans Cocktail #25, made with bourbon, St. Germain, Fernet Branca and a few drops of Jamie Boudreau's Boker's Bitters replica.
Muddle, muddle, muddle; booze, booze, booze. That's all I can come up with for the Tall Acadian over at Les Mixeur. Too bad Ted is so stingy with words; I'm sure there's a story in there somewhere.
Muddling? That brings us to mint juleps. While these are more broadly a southern thing and not just New Orleans, if you haven't spent a sweltering piece of an afternoon over one of these in New Orleans, you haven't lived. Fortunately, Paul and Steve over at Cocktail Buzz have lived, and bring us two juleps to prove it: a Doublemint Julep, made with peppermint and spearmint leaves; and a Chocolate Mint Julep, made with chocolate mint, and with a little oomph from stevia leaves. Don't let the "chocolate" thing fool you — it's just a hint of flavor from the variety of mint, and by using stevia in place of sugar for sweetening, this julep actually weighs in on the delightfully dry side. Good thinking, guys.
Ah, the Ramos Gin Fizz. Many bloggers came up against this drink for MxMo, and with good reason: it's one of New Orleans' finest. Over at Bartender Geek, Xiphias Gladius steps away from the recipe to look at the use of technology in mixing this drink. Classically shaken for anywhere between one and 10 minutes, the Ramos Gin Fizz is a labor-intensive drink; Xiphias looks at the benefits and drawbacks of incorporating mixers into the process, after watching everyone's favorite lazy bartender, Jamie Boudreau, wield a hand mixer at his Molecular Mixology session.
Tiare at A Mountain of Crushed Ice also expressed great fondness for the Ramos Gin Fizz, but points out another concoction that has some relation to New Orleans: the Rum Julep, created by New Orleans native Ernest Raymond Beaumont Gantt, better known as Don the Beachcomber. Thanks, Tiare, for keeping the New Orleans tiki connection alive.
Seamus at Bunnyhugs — also known as the blogger who traveled the greatest distance to come to Tales of the Cocktail — also ponders the Ramos Gin Fizz, and his unsuccessful attempt to find a good one while visiting New Orleans. Seamus finishes with a few points on how to make a version of this classic drink better than the ones he was served during his visit.
Marshall and SeanMike, our hosts for last month's MxMo: Bourbon blowout over at Scofflaw's Den provided a slew of drinks to work through. These initially included the Coffee Cocktail and the Vieux Carre, but then when the deadline was extended they came along with another round, consisting of the Brandy Crusta and the aforementioned Ramos Gin Fizz. And while they couldn't make it to New Orleans for Tales this year, the Scofflaws deserve a special award for their creative garnish on the Ramos Gin Fizz.
Did I say Vieux Carre? Well, plenty of participants did — this concoction that originated at the Hotel Monteleone in the 1930s was Darcy's chosen cocktail for the week, and he mixes one up for himself (and us) over at Art of Drink.
Erik at Underhill Lounge also takes the Vieux Carre for a spin, starting with the classic rye-and-cognac version before moving on to one with Martinique rhum and apple brandy, and finishing with a single-malt scotch and Calvados variation that he describes as "a disaster", yet "salvageable".
Erik's not the only one screwin' around with the classic recipe; Jeffrey Morgenthaler sees the need to put up two posts on his twiddling of the New Orleans classic, a path that leads him to the Strega-laced Autumn Leaves.
And while we're playing with the classics, Chuck Taggart — aka the guy who determined the dining habits for dozens (if not more) Tales visitors — swoons over H.'s interpretation of the venerable milk punch, the Milk Punch Named Desire. And since Chuck is always up for a second round, he also posts the story about coming across the Mother-in-Law Cocktail.
Over at Martini Talk, Christa goes more classic style with the Milk Punch, a New Orleans breakfast favorite.
Our good friend Marleigh at SLOSHED! also hits the milk punch, lamenting that she was unable to enjoy one while in New Orleans for Tales (I hope you made up for it with other drinks, Marleigh), but once home, she puts a vegan spin on the drink using soymilk. But be warned — Marleigh has no fear of fortifying this creature, and uses healthy measures of brandy and dark rum to give it a little oomph.
The mad scientists at Infusions of Grandeur missed New Orleans altogether, but made up for it by exploring the world of Crescent City cocktails, finally settling on the boullion-and-Tabasco-fuelled Creole, substituting bacon-infused vodka for the boullion. Verdict? "Nowhere near as bad as I'd feared," writes Wayland, though Brendan uses terms like "odd taste sensation," "very unsettling" and "unpleasant," leading Wayland to agree that the finish tends to create "a bit of burning in the stomach lining."
Also going experimental was the Scribe at A Dram of Brine. After starting off with a review of the New Orleans-influenced Maple Tree Inn in Chicago, the Scribe turns attention to the Witch's Broux, an original drink that takes the classic New Orleans roux as an ingredient, using it to thicken a beer syrup which is then mixed with rye whiskey and Peychaud's bitters.
After barely making it out of New Orleans thanks to those bitters-nabbin' busybodies at the TSA, Kevin at Save the Drinkers comes up with the Bienville at Dawn, made with gin, cognac and absinthe, inspired no doubt by the things he'd consumed and the things he smelled of upon entering the hotel each morning after a long night out.
Somehow, Michael at A Dash of Bitters made it to the sessions each day at Tales, and brought home two drink recipes he wanted to share: Sloppy Joe's Mojito, from Phil Greene's Hemingway session, and Paul Harrington's modern-day classic Jasmine, from the Juniperlooza session. Michael's a bit sensitive about the fact that he's just now discovering the Jasmine, so whatever you do, don't venture into the comments section and give him shit about it.
Also at Juniperlooza: the Singapore Sling. Gabriel at Cocktail Nerd grabbed a snap of the sling while coining the term "ice porn", then proceeds to take a walk down a boozy memory lane about the sling's origins, and where it may have gone wrong.
I somehow missed an introduction to the Tipsy Texan while in New Orleans, and that's a shame; fortunately, said Texan brought home a comparison of the French 75 — those made with cognac, a la New Orleans, and the more prominent, gin-based style — before arriving at the peacemaking French Detente.
Nothin' says mornin' in New Orleans — at least, boozy mornin' in New Orleans — quite like the Absinthe Suissesse. Stevi at Ana Bolena perdió su cabeza also couldn't make it to New Orleans this year, but inspired by Chuck's post on Tales Blog, she decided to grab the bottle of Lucid and try one — scratch that, two — at home, all the while taking Chuck's advice to avoid the variation of this drink that calls for creme de menthe.
Totally ignoring Chuck's advice in favor of a recipe from Famous New Orleans Drinks and How to Mix Em, Craig at Tiki Drinks & Indigo Firmaments — never the sort of guy to let a bout of gout get him down — dug right in with the CDM variation (green creme de menthe, at that) of the Absinthe Suissesse (the variation that also calls for dry vermouth) and pronounced it scrumptious, declaring it a perfect New Orleans mix of the sacred and the profane.
Having problems settling on a drink? That's not surprising — so why not do what Bruce did at WorldWide Drinks, and just have one of each? Bruce had to miss Tales this year, but from the amount of mixing he did — check out his Sazerac, Ramos Gin Fizz, Brandy Crusta, Pimm's Cup and Vieux Carre — I'm sure it seemed like he was right there at the Carousel Bar, especially once the room started spinning.
I saved my Cocktail Chronicles post for last in the roundup, but you should try the drinks sooner rather than later: I snagged recipes for the Bywater and the Accoutrement from Chris Hannah at Arnaud's French 75, and these were two of the best drinks I had in New Orleans during a week full of them.
Good lord, that's a lot of drinks! Thanks everybody for joining in, and if I missed you, let me know. And remember, for details about upcoming Mixology Mondays or information on how to participate, just head over to MxMo HQ and you'll find all you need right there.