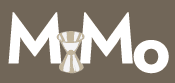 In the yellowing, broken-spine bible of classic cocktails, there are drinks I've come back to repeatedly over the years, both to savor for their enduring deliciousness and to appreciate as totems, mixing them from time to time if for no other reason than to remind myself of the fine use of mixological engineering that led to their creation.
The Singapore Sling is not one of those drinks.
It's safe to say I've mixed up fewer than ten of the slings in my lifetime, and that's with some wiggle room built in. The Singapore Sling always seemed a dismal failure of a drink to me, an unruly mixture of – well, who knows? It's not like one baseline recipe has been settled on in the almost century of the drink's existence. But before I get into my rant any further, a little background—
It's generally acknowledged that the Singapore Sling originated at the Raffles Hotel in Singapore in 1915, and that the drink included gin, cherry brandy and Benedictine. After those scant details, things start to fall apart; the original recipe is believed lost, and the "official" recipe now in use at Raffles Hotel reportedly leaves a great deal to be desired. In the vacuum left by the absence of the original recipe, all sorts of combinations arose; some call for dry cherry brandy in place of the more frequent use of Cherry Heering, and other variations call for the inclusion of pineapple juice and grenadine, while still others are more sparely pared down to assorted ratios of the three base ingredients, with the addition of club soda as a final shrug in the matter.
Anyway, I won't go into the full details regarding the drink's history and preparation, and here's why: it's a pain in the ass to figure out the "right" way to make a Singapore Sling. And by "right" I don't necessarily mean the "most authentic" way – because sometimes with these age-old cocktails, authenticity sucks. By "right" I mean finding the most flavorful and pleasing way to make the drink, while still hewing to some generally recognized construction of the drink's composition (my reasoning being, if you stray too far from the "original" or "generally recognized" recipe – let's not get too caught up in semantics here, that's more of where the "pain in the ass" factor comes into play – then at some point you're drinking a different drink; perhaps an utterly delicious drink, but different nonetheless).
In order to get to this "right" recipe, I invariably wind up wandering the halls of the Internet (by the way, George Sinclair has an excellent writeup on the Singapore Sling that goes into all the detail I'm avoiding with this post; I'd suggest everyone read it, along with Ted Haigh's thorough and entirely entertaining review of the Singapore Sling literature from 2005) and flipping once more through the pages of a dozen cocktail guides, each with different variations of what a Singapore Sling should be. Eventually – a point that's coming sooner and sooner nowadays – I say "the hell with it" and just mix a Manhattan, or something that takes a little less time and energy when I feel like just having a drink.
So, my Singapore Sling explorations have been few, and most of them have been scuttled after the first try because – well, the drink variation I tried just wasn't very good, to be honest, and I was getting fed up with poking through the variations of a drink that I'd come to believe just wasn't suited to my taste.
That's where Beachbum Berry Remixed
comes in. I was paging through Jeff Berry's new book a couple of weeks ago, and noticed that he had three recipes for the Singapore Sling, along with another valuable historical brief of the drink. The recipes represent a couple of different schools of Singapore Sling-ology, but best of all, for one of the recipes (that appeared in a letter to Gourmet magazine sometime in the mid-20th century), the Bum gives the kind of guidance I so desperately needed: "While there's no proof that this 'corrected' recipe is definitive either, it tastes better to us than any other version we've tried – and we've tried 'em all."
Well, holy hell – questionable authenticity be damned, the Bum says this drink tastes good and it has the gin/cherry/Benedictine hallmarks of a Singapore Sling (plus a couple of other things that may or may not be authentic, but they taste good so what the hell), so let's give it a shot and see if there's any gas left in the old girl's engine.
Singapore Sling (~1950s)
From Beachbum Berry Remixed

2 ounces gin
1/2 ounce brandy
1 ounce Cherry Heering
1/2 ounce Benedictine
1 ounce fresh lime juice
1 1/2 ounces (or more) club soda

Add everything except soda to a cocktail shaker and fill with ice. Shake well and strain into a tall glass. Stir in soda, add fresh ice to fill; garnish with an orange wedge and a mint sprig.
First things first: no, I didn't photograph it. Surprised? Don't be – take a look around this bare-bones blog, for chrissakes. And secondly: allow me to reintroduce myself to you as a Singapore Sling convert – this thing's freakin' delicious, much better than the other variations I've tried over the years.
A pain in the ass to settle on a recipe worth mixing? You don't know the half of it – I've been feeling insulted by this drink for the better part of a decade. Satisfied that this version works out? Hell yes – and proof that sometimes waiting around for a solution to present itself is the best approach of all.
Anyway, that's my take on "Pain in the Ass Drinks", coincidentally the theme of this month's Mixology Monday, hosted by Mike McSorley at McSology. Head on over to Mike's place to see what other totally frustrating, annoying drinks came up over the course of this month's event.