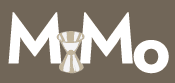 Just a reminder that this coming Monday, December 15, is Mixology Monday. This round is hosted by Craig at Tiki Drinks & Indigo Firmaments, and Craig has chosen Spice as the theme. Craig has his announcement post up, and in it he says:
Spice should give you plenty of room to play – from the winter warmers of egg nog, wassail and mulled products to the strange and interesting infusions of pepper, ceubub, grains of paradise, nutmeg — what have you! I would like to stretch the traditional meanings of spice (as the bark, seed, nut or flowering part of a plant used for seasoning) to basically anything used for flavoring that isn't an herb. Salt? Go for it. Paprika? I'd love to see you try. I hear that cardamom is hot right now.
So get your spice drinks posted on Monday or sooner, and notify the host at craig \at\ nwtiki \dot\ com.