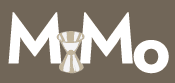 No, not "Monkey Drinks", though the idea of a simian-themed MxMo is one we may want to come back to, but Money Drinks, as in….well, let's explain this.
But first — this round of Mixology Monday is hosted by Kevin Langmack at Beers in the Shower. Due to some tragic technical problems — namely, Kevin's dead computer — we had to postpone the November MxMo until December 14. But with a theme like Money Drinks, this round seems somewhat appropriate for the holidays.
So, Money Drinks? Here's an explanation — two of them, as a matter of fact, the first from Kevin, a Seattle bartender who works at the craft-booze establishments Tavern Law, Spur and Sun Liquor:
A "Money" drink is something you can put in front of anyone, regardless of tastes or distastes about the spirits involved. Come up with a drink or a list based on spirits about drinks that would appeal to anyone. example: turning someone onto a Corpse Reviver #2 when they like lemon drops.
So, get it? "Money", as in, "we're in the" when you (as a bartender) turn a customer on to one of these drinks, getting them interested in good cocktails in the process.
After wrangling with the idea of "Money Drinks", there came an alternate / related description, which is also valid for this round of MxMo:
Drinks that you upgrade to the ne plus ultra: cocktails that for whatever reason (holiday, birthday, old friends come to visit, or just because you feel like it) you upgrade to superior; for example, taking your normal Sazerac with Rittenhouse and Herbsaint and, for a special occasion, turning it into a supreme-o Sazerac by breaking out the Thomas Handy Rye and the Jade Edouard absinthe. Due to the higher cost involved, and the spectacular results that should (hopefully) be found in the glass, this could also qualify as a "Money Drink".
Okay? Did this get too complicated? If so, it's my fault, but hey — it's all in good fun, and during the holiday entertaining season you should be coming across several drinks that fit either of the descriptions above, whether it's because you're mixing drinks for friends & family and you're trying to get your sister-in-law to step up from her plain old vodka martini, or if you're celebrating the season in style by breaking out the good stuff for a memorably indulgent cocktail.
Anyway, that's it — so, to participate, have your post up by the close of Monday, December 14, and let host Kevin know by e-mailing him at kevin [dot] langmack [at] gmail [dot] com. See you then!