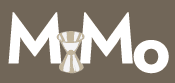 It's late, I've had a busy day, and by all sane reckonings I should be relaxing on the couch with a cocktail before turning in for a good night's sleep. But no, it's Mixology Monday, with the theme Money Drinks, hosted by Kevin Langmack at Beers in the Shower. I'm almost tempted to miss this round, considering how knackered I am right now, but considering that Kevin's a friend — plus, as a local bartender here in Seattle, he has the opportunity to lace my Manhattan with Drano should I screw him over on this one — I've decided to take my drink to the desk and, above all else, type fast.
Kevin explains "Money Drinks" thusly:
I feel a "Money" drink is something you can put in front of anyone, regardless of tastes or distastes about the spirits involved. Come up with a drink or a list based on spirits about drinks that would appeal to anyone. example: turning someone onto a Corpse Reviver #2 when they like lemon drops.
Unfortunately I was incapable of paying attention long enough to realize what Kevin meant, so I suggested my own, ultimately confusing take on the theme:
Drinks that you upgrade to the ne plus ultra: cocktails that for whatever reason (holiday, birthday, old friends come to visit, or just because you feel like it) you upgrade to superior; for example, taking your normal Sazerac with Rittenhouse and Herbsaint and, for a special occasion, turning it into a supreme-o Sazerac by breaking out the Thomas Handy Rye and the Jade Edouard absinthe. Due to the higher cost involved, and the spectacular results that should (hopefully) be found in the glass, this could also qualify as a "Money Drink".
So which category does my drink fall into? I dunno, maybe neither, though if I spin it hard enough, both. Either way, it's a good drink to discover if you haven't yet, and it sounded good at the time, so….
When I was but a wee tippler, and my knowledge of different spirits was based mainly on what I'd read in books rather than any firsthand experience, I thought brandy sounded absolutely grand. You always read about it in English novels and Christmas stories, a tot of brandy to revive someone who's been chilled to the bone, or a joyful brandy punch to celebrate the holidays. When you think about it, brandy sounds great, and I was imagining the stuff tasted as agreeable as marzipan and gingerbread, and was as satisfying to sip as a cup of hot chocolate.
Heh. WRONG! I still recall that first encounter, when I was…oh, hell, I dunno, probably 18 or so. Brandy had little interest for me when I first started sampling bottles in my parents' liquor cabinet, so I put off trying it until one Christmas, when my dad and I were visiting some family friends who were generous with their liquor. My father must have had a "What the hell, it's Christmas" moment when the bottles came out, and while it was ostensibly presented for the purposes of lacing our Lucerne eggnog from Safeway — it was the '80s, I was young, don't judge me — I tapped a dose on its own into my mug so I could finally see what all the fuss was about.
Now, granted, I think this was E&J brandy — or as Jim Meehan referred to it at Tales last summer, "Easy Juice" — so perhaps it wasn't the best introduction to the spirit, but gaaaaaaahhhhh….that was the end of my sentimental brandy fixation.
My point? Oh, yeah — brandy can be hard to get a grip on, but it doesn't have to be. Throughout my cocktail-blog career — and I'm using "career" ironically, because my net earnings on this thing over the past five years have been about $8 — I've had a difficult time with brandy. Difficult, because my budget doesn't allow for buying the stuff I've found I really like, so usually with brandy cocktails, I'm mixing with the $27 bottle of Chalfonte — I SAID DON'T JUDGE ME. Until, that is, I find a drink I really like, in which case I go about as whole hog as you can get on a freelance writer's salary.
The East India Cocktail is one such drink that motivates me. I first sampled it out of Ted Haigh's Vintage Spirits and Forgotten Cocktails
, and wasn't impressed the first time around. Reasons? Aside from the crappy cognac I was using, it had to do with sugar — in short, this sucker (as written)Â  is about 4:1 booze to liqueur / syrup, with nothing but a thin dash of Angostura standing between me and the spectre of tooth decay.
Last summer, for whatever reason, I returned to the drink, this time with a bottle of Hennessey VSOP — and yes, I know, I know, I went with a major brand and there are plenty of cognacs out there at the same price point, but it was what I had on hand, so spare me the snide comments — and after employing a delicate hand with the syrup & liqueur, I was floored — damn, is that a good drink. Sweet? Yes, somewhat, but not too bad if you pull back a little on the pours, and with a cognac that's comfortable in its own skin, the drink is a lightly accessorized advertisement for the good (or at least, decent) stuff. Since then I've tried the drink with Pierre Ferrand Ambre and Martell VSOP (if you have complaints about my brand selection, allow me to refer you to the Washington State Liquor Control Board), with roughly equally pleasing results.
So, a money drink? Mmmmm, I guess…with a delicate hand it's pleasantly sweet without descending into cloying-ville, which should hook any sucker on the power of brandy cocktails, and to maximize the effect it's good to aim just a little higher than the bargain VSOPs or the standard-issue VS's — don't go crazy, of course, but a decent VSOP will make this drink sing.
Anyway. With the standard caveat that there are several drinks out there under this name, here's the one I'm appreciating right now:
East India Cocktail

3 ounces cognac – aim for VSOP
1/2 ounce (or less, to taste) raspberry syrup (I'm using Nutrafruit, from Croatia, which is pretty good; rather than settle for substandard, you should make your own)
1/4 oz curacao (or less, to taste)
1/4 oz maraschino (or less, to taste)
1 dash Angostura bitters

Combine in a mixing glass and stir well with ice for at least 20 seconds. Strain into a chilled cocktail glass. Relax.
Okay? OK! Let's head over to Kevin's to see what everyone else is up to this Mixology Monday.