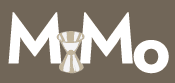 Time is fickle in its tastes. Consider the dishes that were once common, but now seem old-timey or downright gross to many contemporary eaters: tongue sandwiches, liver and onions, pickled pig's feet. Each has, at one time, enjoyed a certain degree of appeal in America's culinary history, and in some circles today they still seem pretty tasty, but at some point each of these dishes devolved from commonplace food item to relative oddity, due to nothing more than the constant shift of popular taste (in particular the "ick" factor).
Punch has a role in here somewhere, but unlike things like head cheese or grilled kidneys, there's little "ick" factor that comes into play. The precursor to the cocktail and the relic of a time when drinks were typically mixed for a crowd, punch – and by this of course I mean real, true, boozy punch – mostly fell off the cultural radar at some point in the mid- to late-1800s. This onetime champion of the sideboard became relegated to the status of a party clown, trotted out on holidays and special occasions to entertain the easily amused and to distract from the host's meltdown over a dozen party-planning catastrophes.
But today is Mixology Monday, and our host at Hobson's Choice has chosen "Punch" as the theme. This is fortunate, as punch is on something of an upswing, due in no small part to the efforts of David Wondrich, whose upcoming book drinks deep of the flowing bowl. Since Dr. Wondrich has played such a significant role in turning a new generation onto the wonders of punch, I thought I'd nab a recipe he wrote up recently for my entry for this month's MxMo.
I really wish I had more details about the Gowanus Club Gin Punch, but sadly I cribbed the recipe from the now-defunct Gourmet magazine (the August 2009 issue, to be exact), and Conde Nast apparently hasn't seen the value in putting Wondrich's original article on one of their related websites. (Sad, also, is the fact that I'm heavily jet-lagged right now so there's no way in hell I have the energy to start digging through every drink book on my shelf in pursuit of details on the Gowanus Club).
So, let's skip the history and get right down to it: based on Plymouth gin and lent a delicate, ethereal character through the use of green tea, yellow Chartreuse, pineapple syrup and muddled lemon zest, the Gowanus Club Gin Punch is light and lively enough for an early Spring party (or a late Summer bash, for that matter), but has enough pizzoom to keep it from being mistaken for one of those 7-Up and orange sherbet concoctions that used to be considered punch back when my parents hosted faculty parties in the '70s. I mixed a bowl of this not too long ago for a party where I was tending bar, and the richness of flavor was enough to inspire tolerance, if not love, in the hearts of dedicated gin-haters.
The Gowanus Club Gin Punch is kind of a pain to make, but this should be true for anything you serve by the bowl. Take note of the recipe and break it out the next time you have a group coming by; there's a little something in there for every drinker in your orbit.
Gowanus Club Gin Punch

Pineapple syrup:

Combine 2 pounds demerara sugar in one pint of water in a saucepan over medium heat. Whisk until completely dissolved and syrup just comes to a boil. Let cool, then pour into a bowl with the flesh from one cleaned, cored and chopped fresh pineapple. Let soak for around 24 hours, then strain through cheesecloth, squeezing gently to extract the bits of pineapple-ey goodness.

Punch base:

Prepare a weak green tea by covering three tea bags with one quart near-boiling water. Let steep for three minutes, then remove tea bags.

In a non-reactive mixing bowl, place the thin-cut peels of three lemons with two ounces superfine sugar. Muddle vigorously with a wooden muddler until the mixture forms a fragrant yellow paste; let sit for one hour.

Add one cup of fresh lemon juice to the bowl and whisk to dissolve the sugar. Add:

1/2 cup pineapple syrup (as above)
One ounce yellow Chartreuse
One liter Plymouth gin
One quart weak green tea

Stir well and remove lemon peels; place in refrigerator and let cool for at least one hour.

To serve, fill a large punch bowl halfway with ice (or use decorative ice mold). Add punch base, along with one liter chilled club soda. Garnish with fresh mint.
Unfortunately I neglected to take a photo of this punch the last time I prepared a bowl; hopefully this month's other Mixology Monday participants are less lame than I am. Head over to Hobson's Choice to see all the entries for this month.