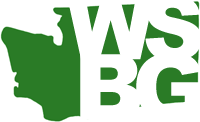 Absinthe was one of the most intriguing spirits to grace a cocktail for a good part of the 19th century, and even well into the 20th century you'd see cocktail recipes popping up that called for the spirit's distinctive flavor. Now that absinthe is again legally available in the U.S., it's high time to rediscover what absinthe can bring to a cocktail.
Last summer at Tales of the Cocktail, I spoke about the history of absinthe as a cocktail ingredient as part of a panel that also included Gwydion Stone, founder of the Wormwood Society and creator of Absinthe Marteau, and Jim Meehan, bartender extraordinaire from PDT in New York. The discussion apparently went over well with some in the crowd, so much so that Gwydion and I have been asked to reprise our presentations this Sunday, January 25, from 2-5 pm at an event sponsored by the Washington State Bartender's Guild (Jim, however, has the misfortune of living 3,000 miles away, so he sadly won't be joining us for this round). In addition to having the opportunity to hear Gwydion and I blather away about absinthe for a good long time while sipping a Monkey Gland or other absinthe cocktail, attendees can sample and learn about absinthes including Marteau, Pacifique, Lucid, Pernod, Leopold Brothers, St. George, Taboo and Trillium.
Tickets are available, but are extremely limited, so best to get yours right away; they can be purchased from your friendly local bartenders at Liberty, Tini Bigs, Vessel, Barrio and Sun Liquor. Price for the event is $25 a head, or $99 for admission plus a one-year membership in the WSBG (that's a $25 savings). Already a WSBG member? Then hot damn, you get in free. The event takes place in Seattle's lovely SoDo neighborhood; further details are available once you shell out for a ticket. Check-in starts at 2:00, the event gets rolling at 2:30.
Hope to see you there–