What, again?!
It was only a year ago that I spent a December afternoon at Rob Roy, igniting the contents of a punch bowl and dispensing Tom & Jerry as I did my best to dispel the bibulous bogeymen of ignoble holiday drinks.
The drinks were delicious (thanks to Rob Roy owner Anu Apte, who did the heavy-lifting work in the mixing department) and the company was superb. Unfortunately, it appears the rest of the world has yet to catch up, and sometime in the next few weeks, a well-intentioned host or hostess will unleash some candy cane-coated glass of freakishness to assembled guests, a misguided mess of merriment that will do more to pollute the spirit of the holidays than any Black Friday gunplay ever could. (Well, maybe that's overstating it a bit, but still — try drinking one of these things and then tell me you don't hate Christmas just a little bit.)
So, as part of my continuing efforts to purge the holiday season of crap-cocktail chaos, I'm dusting off (and somewhat revamping) my righteous outrage-fueled rant from last year, for something I'm not-quite-creatively calling "MORE Holiday Drinks that Don't Suck," as part of the SwigWell Drinking Academy at Rob Roy in Seattle.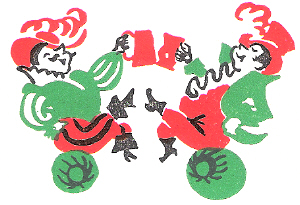 Behold! There will be tequila, and bourbon, and stories of our ancestors' drunken holiday sprees.
And rejoice! There will be Pierre Ferrand cognac and Plantation rum, mixed in a festive bowl and set briefly alight (as seen in the above photo from last year, taken by participant Walter Hodges), in a flaming punch encore performance sure to dispel the ghosts of vanilla vodka-soaked Christmases past.
And partake! In rich nogs and festive sours and an ugly sweater contest, with a Rob Roy gift card going to the attendee with the most god-awful Christmas sweater!
MORE Holiday Drinks that Don't Suck takes place Saturday, December 8, from 1:00-2:30pm, at Rob Roy (2332 2nd Ave, Seattle). Tickets are $45, which gets you three drinks, a selection of snacks and cookies, and the opportunity to hear me gripe about bad drinks and celebrate the good for a whole 90 minutes, or longer if I forget to stop talking (it happens sometimes). Spots are limited, so be sure to RSVP ASAP by contacting Kristina@swigwell.com.
The date is coming up soon, so don't delay. Make a day of it by taking care of your holiday shopping downtown in the morning, then swing by Rob Roy for an afternoon of curated cocktailing — after which, jousting with the masses at Macy's will be, if not exactly enjoyable, then at least freaking hilarious.
Hope to see you there, and happy holidays–