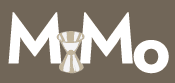 The world needs more Chartreuse-based drinks.
True, the French herbal liqueur is splashed about a bit too liberally nowadays; so many ambitious bartenders and home mixologists handle Chartreuse much the way they once did St. Germain, pouring it into more cocktails than they should while seeking to give their bespoke drinks what they hope is the Last Word kind of treatment.
But you can't blame Chartreuse for its current overexposure, and the cocktail world would be a lesser place without drinks like the Diamondback or the Pago Pago Cocktail, to say nothing of the extraordinarily tasty Chartreuse Swizzle, in which Marco Dionysos built a drink around the liqueur's robust herbaceousness, matching it with the tropical brightness of pineapple and the sweetness and spice of falernum.
I first read about the Beuser & Angus Special a couple of years ago, on Jay Hepburn's Oh Gosh blog (and if you want to see a lovely photo of this drink in action, click on that link — my lackluster skills as a photographer have doomed this drink tonight, and besides, Jay's photos always look so delicious). Developed by German bartender Goncalo de Sousa Monteiro, and named for Traveling Mixologists Bastian Heuser and Angus Winchester, the drink is, like the Chartreuse Swizzle, built on a powerful foundation of green Chartreuse. While a liqueur, green Chartreuse is remarkably dry (owing in part to its whopping 120-proof potency, as well as to its botanical blend); combined with fresh lime juice, the mix needs a counterbalance of sweetness, which comes from maraschino liqueur (right now you've got three-quarters of a Last Word, though in different proportions) and a touch of simple syrup. Fresh egg white lightens what could otherwise be an assertively heavy mixture, and when topped with orange flower water, the finished drink has aromatics that wave their wispy fingers at you from across the room.
Between the herbal green Chartreuse and the orange flower water, the drink has a distinctly floral element – making it appropriate for this month's floral-themed Mixology Monday, hosted by Dave at The Barman Cometh. Here's my contribution to the online cocktail party; head on over to Dave's place to see what others have come up with.
Beuser & Angus Special

1 3/4 ounce green Chartreuse
3/4 ounce lime juice
1/2 ounce maraschino liqueur
1/2 tsp. sugar
1 egg white
5 dashes orange flower water

Combine everything except OFW in a cocktail shaker and shake well, without ice, until drink is well mixed and foamy. Add ice and shake again until chilled, about 10 seconds. Strain into double old-fashioned glass filled with crushed ice. Dash OFW atop drink.