"Let me tell you, suh, there's only one likker that's properly qualified to caress a gentleman's palate in the way a gentleman's palate deserves to be caressed; and that's red likker — honest rye, if there's nothing else available, or straight Tennessee whisky, which has a greater admixture of small grains in with the corn and usually is lower in proof than our Kentucky goods — […] but best of all, the real uncorrupted essence, the true and uncontaminated fruitage of the perfect corn, and that, suh, is Bourbon.

[…]

"But for your own sake, Mr. Gilmartin, for the sake of your palate as well, let me beg of you never to drench red likker with seltzer water nor spoil it with fruit juices

"Take it straight, or in a toddy or in a julep, but never otherwise under any circumstances. For Bourbon stands on its own merits — the king, suh, and the queen and the whole royal family of likkers."

— from Red Likker, by Irvin S. Cobb, 1929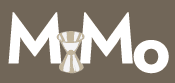 Cobb sure could lay on the cornpone Kentucky colonel schtick; there's almost 350 pages of hokum like that in Red Likker
, and the breezy first half of Irvin S. Cobb's Own Recipe Book
is nothing but a long meandering monologue about the glory of that great Kentucky spirit, propelled by mawkishly sentimental Southern stations of the cross such as cursing the name of General Sherman; references to Spanish moss, the "Ozark sulphur-rumped jujupecker," and comments along the lines of "whip any damn-Yankee in the house;" — not to mention several awkwardly overt sales pitches for Four Roses Bourbon and other whiskies produced by Frankfort Distilleries, which, despite the book's title, commissioned and published the work.
But Cobb does have a point: bourbon is a regal spirit, best enjoyed on its own or in a simple preparation. This is partially a backhanded compliment — the drier, spicier rye lends itself much better as a mixing whiskey — but also a statement of respect. I love good bourbon, and consider it one of America's great culinary and cultural accomplishments.
When it comes to mixing, though, I'm typically at a loss. Probably 80 percent of my mixing bourbon goes into Old Fashioneds, and much of the rest wanders into the occasional Mint Julep, Battle of New Orleans or Police Gazette Cocktail — simple presentations all around (the month of December is a notable exception, thanks to a seasonal taste for bourbon stingers and, last year, the Good Night Irene). Other than that, when presented with a whiskey cocktail, I almost always reach for the rye.
But hey, it's Mixology Monday, and our good hosts over at Scofflaw's Den have chosen Bourbon as the theme. After browsing through the books I considered mixing the Preakness, then decided to stop screwing up Michael's posts, so in its place, I decided on a long-shot, could-be-okay or could-really-suck drink I dug out of The Stork Club Bar Book
: the FBI Fizz.
The name? Who knows — Lucius Beebe launches the chapter by stating:
As the devising of new and more fascinating ways of insinuating alcohol and the pleasant humors that accompany its proper absorption into the human system is by no means confined to guests, it was thought by the author a shrewd notion to solicit some recipes by members of the staff. The gustatory ruffles and flourishes in this appendix are the brain children of various members of Mr. Billingsley's staff, and they are included as evidence of its versatility in the practice of the useful arts and sciences.
(Cobb had no monopoly on longwindedness, as you can see.)
But, I've taken one or two for the MxMo team before, and in the spirit of popping out a bourbon drink that I haven't previously seen referenced, I grabbed a few bottles and joined the party.
FBI Fizz (from the Stork Club Bar Book)

1/2 ounce Cherry Heering
1/2 ounce bourbon
1/2 ounce Jamaica rum

Shake well and strain into an ice-filled highball glass. Top with soda water, employ the orange twist.
The verdict? Meh; not bad, just boring.
I tried to save it — increased everything to 3/4 ounce to start with, and when that was still dull I upped the bourbon and rum to 1 ounce each, then added 3/4 ounce of juice from the orange, in hopes of a Blood and Sand-style alchemy…but nada. It wasn't until I added 1/2 ounce of lemon juice that the drink started to show some liveliness, but by that point it was a mess, and rather than going in for one more save, I took a final sip and sinked it. I even took photos through the process in hopes of documenting my MxMo exploits, but the drink is so uninspired that I'm not even gonna bother to upload them. I guess there's a reason why the FBI Fizz doesn't show up anywhere of note.
Anyway, plenty of folks had much better drinks than I did tonight as part of Mixology Monday, and who proved Colonel Bird wrong — that it is fine to mix bourbon with all manner of other ingredients; head over to Scofflaw's Den to see what else is out there.