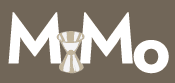 Yes, yes, the first post in a month, and for all the good intentions with that whole 60/30 effort, I managed to squeak out just shy of 40 drinks before succumbing to work / laziness / holidays / post-holidays laziness. But, the final 20 drinks are to come over the next week or so, once I break my self-imposed drought — let's just forget about that 30 day thing, huh?
But while I haven't had a drop to drink since New Year's Day — my liver is a very loyal and supportive part of my anatomy, and following the annual holiday excesses, I like to give it a little vacation — today is Mixology Monday, and while I'm occasionally racing the clock to get a post finished in time (as I am tonight), I have yet to miss one. Anyway, this month's event is sponsored by Josh at Cocktail Assembly, and Josh has selected Flips as the theme.
I've been down the flip road before, including at least once for Mixology Monday. Four Januarys ago, when MxMo was hosted by Imbibe Unfiltered, I prepared a classic hot Rum Flip, aka a "Yard of Flannel," a tankard of richness that with its funky base of steaming beer and lathery heaviness left me uncertain of how the drink ever caught on in the first place
Ah, but flips made their way in the world, eventually being compressed to just liquor (or port or sherry), sugar and an egg, with a little nutmeg on top to add a dainty touch. A perfectly pleasant mixture, if you're into that kind of thing, but it could use a little excitement — which can be added, for example, by swapping out the sugar for liqueurs, as in the Colleen Bawn, or for an alternative sweetener / liqueur combo, as in the Fort Washington Flip, or by scrapping the whole liquor/sugar thing and just plunging ahead with a bitter liqueur, such as in the too-damn-tasty Cynar Flip or in the weirdly alluring Fernet Flip.
Here's one flip variation that I tried around the holidays and found not too shabby: the Japanese Flip. Okay, I just made up the name, kinda — really, this drink is a slightly tweaked Japanese Cocktail with an egg thrown in. By "tweaked," I mean I'm knocking back the brandy to 1 1/2 ounces to keep the overall quantity under control, and bumping up the orgeat from a 1/2 ounce in the original to 3/4 ounce for the flip, as a whole egg is mighty effective as a sweetness buffer, and you might want a little added syrup so the ethereal nuttiness of the orgeat remains a prominent player in the drink.
I mixed this drink with Boker's Bitters a la the Japanese Cocktail, but to be honest I think they got lost in the richness of the flip; if you still want the added dimension, I'd recommend a spicy aromatic bitters such as The Bitter Truth or Fee's Whiskey Barrel Aged bitters, or just axe the bitters entirely because, y'know, this drink is all about the cognac and the orgeat in a plush kind of environment.
Japanese Flip

1 1/2 ounces cognac or Armagnac
3/4 ounce orgeat (I used Trader Tiki's)
1 smallish egg, very fresh
2 dashes bitters (optional; see note)
–fresh nutmeg, for garnish

Combine ingredients in a cocktail shaker and shake well, without ice, until well combined, about 10 seconds. Add ice and shake again with a hell of a lot of vigor for around another 10 seconds; strain into a small goblet or cocktail glass, and grate some nutmeg over the top.
OK, perhaps not the most imaginative twist on a flip, but isn't simplicity a wonderful thing? Besides, the Japanese Cocktail is always a winner with me, and in a flip environment I find the brandy/orgeat combo just as appealing.
Anyway, that's my post for this Mixology Monday. Be sure to head over to Josh's place to see how everybody else flipped out this month.