Oh, so that's where WordPress hid the "Publish" icon!
It's been a long drought around here, for all the usual reasons — laziness, busy-ness, and some lingering technical snafus that took much longer than I'd hoped to be resolved — but I've been meaning to dust off the blog for a bit, and today seemed the perfect time.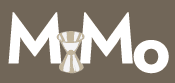 You see, not only is today Mixology Monday, but it's the first MxMo since I founded the event more than six years ago that I'm not moderating. This monthly cocktail party has brought a lot of boozy enjoyment over the years — to me, certainly, but also to the scores of people who've hosted and participated since the debut MxMo in April 2006 — but as with any ongoing event, you need some fresh blood to keep the whole thing from sagging into redundancy.
Feeling myself turning into the saggy sort when it came to keeping MxMo operational, I long considered either retiring the event — which struck me as somewhat selfish, so I shelved that idea for the time being — or handing it off to someone else, someone I trusted to keep the thing going without turning Mixology Monday into an embarrassment, and whose enthusiasm for good drinks would mean MxMo would give all its participants and readers a lingering buzz for years to come. So, starting this month, the whole Mixology Monday shebang is in the hands of Fred Yarm at Cocktail Virgin Slut, an experienced MxMo host who I've been fortunate enough to bend an elbow with in person, and who is basically booze-blogging personified.
Anyway, Fred is serving as both MxMo moderator and host this month, and he's chosen for his inaugural theme: Equal Parts. Essentially, this means taking everything you've learned from proportionately equivalent drinks such as the Negroni and the Last Word — and by "everything," I mean the premise that "1+1+1+1=awesome" — and deploy that understanding in the wild.
I've always had a thing for aperitifs, and as I wrote in the current issue of Imbibe magazine, American producers are increasingly making some delicious things to play with. My latest toy in the cocktail department is Imbue Petal & Thorn, a bitter aperitif that's more like a vino amaro than a standard vermouth (or Imbue's Bittersweet Vermouth). Delicate and herbal to the nose, the aperitif has a nice, lingering bitterness and a complexity that's engaging enough to stand up to bold ingredients. Most of my trials with Petal & Thorn have been simple, martini or martinez-like combinations; this Negroni-esque drink is similarly simple, but has a crisp, earthy flavor that is anything but simplistic. Christened after my recent and temporary hiatus from the blog world, here's the–
Disappearing Act

1 oz. reposado tequila (I used Partida)
1 oz. Imbue Petal & Thorn aperitif
1 oz. sweet vermouth (I used Cocchi Vermouth di Turino)

Combine in a double old-fashioned glass and add ice; stir to chill. Garnish with grapefruit twist.
Somewhere between the agave snap, the spice in Petal & Thorn and the cola-esque sweetness of the vermouth, the Disappearing Act is almost chocolate-ey in its smoothness, with a light bitter bite in the finish that keeps the drink alert.
Now that I've rediscovered the "publish" icon, and apparently didn't hurt myself too badly while typing this post, I may stick around in the blogosphere a while longer. But for now, head over to Fred's site and see what everybody else was mixing for this Mixology Monday.